If your mobile is saving a lot of incorrect entries that autocorrect make us annoy deleting and typing the words again are waste of time. So, it is better to reset the dictionary and start fresh (then you can teach your phone any words that you use regularly). To do this..
To reset the autocorrect dictionary on iOS
For iOS users, to reset the autocorrect dictionary iOS – first go to 'settings' – > click on 'general' -> click on 'reset' then – > on click on 'reset keyboard dictionary.'
To reset the autocorrect dictionary on Android
For Android users, first, go to 'settings'scroll down and click on 'language and input' section for a 'user dictionary' or 'personal dictionary'. You should be able to delete or edit entries here. Or else try by selecting your keyboard in the menu, and looking for an option there.
SEE ALSO: How To Enable Or Disable The QuickPath Keyboard On iPad And iPhone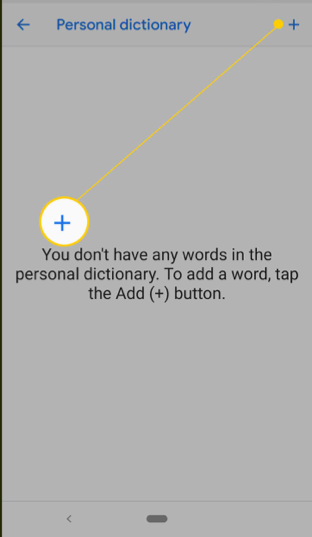 Delete words from autocorrect
Autocorrect shares its list of words across all programs in office. If there are certain words you don't want office to replace, you can remove these.
Click on file tab in word, choose options, tap on proofing, then click autocorrect options. Scroll down to find a phrase or word you want to delete. Click on that word and click delete. Repeat the process for any other entries, then close the window.
SEE ALSO: How To Convert Picture Of Printed Data Table Into Editable Excel
Enable or disable autocorrect in Android
Autocorrect is an optional feature – if you trust top refer your own typing, you can. The default Android keyboard lets you disable autocorrect, as do most on-screen keyboard alternatives. The process may vary slightly depending on which keyboard you use, but to disable the feature in the default keyboard, Go to 'settings' -> 'language & input'-> 'Google keyboard'– > click on 'auto correction'and turn it off.
Save time by using text replacement in iOS
You can save the time spending on typing messages on iPads and iPhones by utilizing the built-in text replacement feature.
For instance, if you type 'fyi' autocorrect will replace it with 'for your information'. You can add a collection of abbreviations, and friends' names just by typing initial letter, etc. like that you can add a shortcut for many words. To do that, go to 'settings' -> click on 'keyboard' then click on 'replacement'. Click on the + sign on the top right, then type the phrase you want, and the shortcut you use for it. The shortcut is optional, you can use the text replacement settings (an easy way to include new words in the dictionary).
SEE ALSO: Must-Have Learning Apps For Engineering Students
Backup the autocorrect entries
If you working in words for some years and made many changes in autocorrect and you don't want to lose that data then you must take a backup of autocorrect entries. So, there are 2 things you need to take backup. The first one is, autocorrect that users across all office programs like Excel, Word, Powerpoint, etc. are saved in the file called .acl file extension.To do that open 'file explorer' click on 'C drive' and in search box type .acl and press enter where you will see lot of files (note down their location, so that you can restore them in the same place in future). For autocorrection that are unique to word, you have to back up the normal template. Quest for file with the DOT extension and back that up.