Welcome to SprunWorld,
SprunWorld launched in 2011, this blog is all about tech and net. The main goal of SprunWorld is to provide unique information on topic like apps, technology, software, internet, gadgets, how to, wordpress, and more. Our purpose is to make the life of our readers easier and simpler with the help of technology resolutions and enduring the efforts to offer the finest content.
About Poornima R
Welcome to my blog 🙂
This blog is managed by R Poornima, a professional blogger from Hyderabad, India. I finished my Masters in human resource management. I am also interested on fast growing technology which made me to create this blog. I am always interested on learning new things like technology, apps, gadgets etc. I am a strong believer in setting goals and doing everything it takes to achieve them. I like reading technology books, motivational books and digging into apps.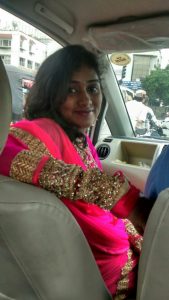 Though I created this blog in 2011, I was busy in my job and spent less time on blog. Later I found myself that my Interest, passion is on blogging and I felt job satisfaction in blogging. So few months back I started spending Maximum of time in blogging.
If you want to contact us or need to get in touch with us then you can mail us at  rpoornima@sprunworld.com
We frequently update the news and interesting stories on Facebook, Twitter, & Google+.
Subscribe our RSS Feed & Email Subscriptions to stay in touch.
SprunWorld
Thanks for stopping by,