We can find real treasure and beautiful memories in our old pictures. But to preserve them it is important to store them in a digital form to preserve them. There are some best scanners to do this.
Some pictures may be tattered out with period, with shredded sides and cuts from uncaring foldup. And many times the plastic cover in album sticks with the picture which is difficult remove the picture from album. If you force to remove it may result in losing a beautiful memory.
Consequently, if you wish to preserve them, then it absolutely necessary to have one best scanner to scan your old pictures to save it in digital.
READ ALSO: How to Use Chrome Remote Desktop To Access Your Computer anywhere
Benefits of Scanning Old Pictures?
Photos are saved eternally. You can make back up for your data. If you accidentally deleted the pictures, you no need to worry as you can get it back from your back up.
Photos are well organized. If you have lots of old picture you can easily spot a particular picture in no time.
Photos can be refreshed with improved color contrast, sharpness and shadows.
Easy to share – you can easily them with your family members or in your social media platforms.
Best Scanners for Old Pictures in 2019
Plustek ePhotoZ300
ePhotoZ300 is a wonderful scanner which is precisely aimed to scan pictures.
Most of the picture standard size is 4×6″. It scans pictures by utilizing its sheetfed mechanism it just takes 2 seconds to scan.
The maximum scanning size of this machine is A4 size paper. Likewise, you can also scan your documents, A usual A4 sized document takes around 5 secs to scan.
This photo scanner has some special features like, it comes with robust software that empowers quick fixes, slideshow creation, auto crop, etc.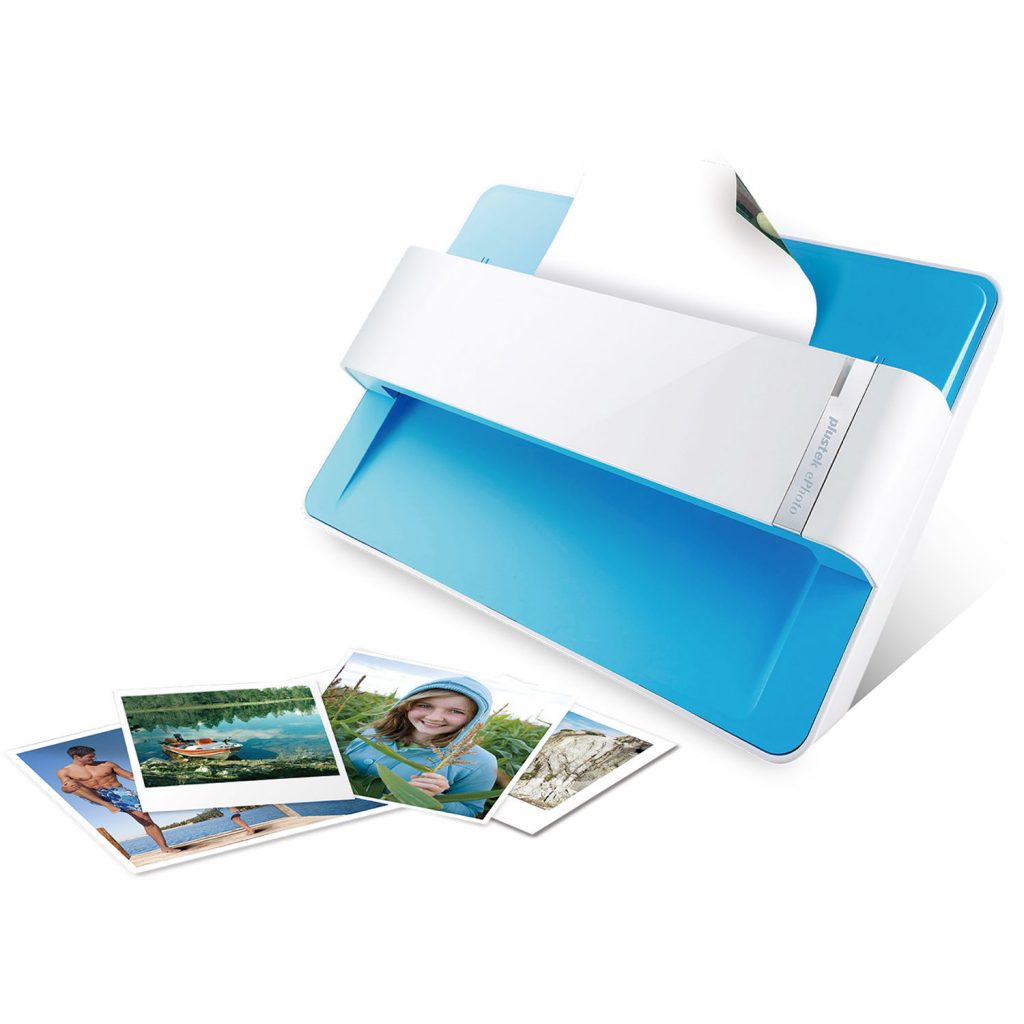 The very worthwhile feature in that this scanner is designed to lessen physical damage to old photos. While usual sheetfed scanners can seldom jam, It is devised in a method that your pictures stay safe.
Mainly, if you wish to have a minimum expensive sheet fed choice, thenceforth this is the best scanners for old pictures.
Epson Perfection V370 is, the best scanners not only for old pictures but also for all kinds of print media out there.
It's cost is very less but its features are great. It has a high-quality photo scanning proficiency and also the ability to scan 35 millimetre negative films and shots.
Using this scan, you can also scan documents yet, with an excellent 4800 dpi optical resolution, this is greatly appropriate for photos that need enlargement.
A high resolution of this scanner lets you create enlargement as big as 13 x 19 inches. Consequently, if you like to hang your old picture in a big frame, this scanner has ample DPI to confirm that your pictures will not pixelate when enlarged. And it does excellent for all kinds of subtle old pictures, documents, etc.
As the scanner has a maximum scanning area of 8.5″ x 11.7″ (A4/Letter), it arises with a software called scan and stitchfor big photos.
Basically, you must scan portions of a big photo and next click on the stitching choice in the software. The software will robotically stitch the portions organized to form the whole image.
READ ALSO: Must-Have Learning Apps For Engineering Students
Finally, this scanner is good for old pictures, big pictures, old or delicate documents, etc. perfect choice for casual or home use.
If you are running a photo studio or if you want a professional scanner for your business, then go for
Epson Perfection V800. Of course, it is a very high-priced device.
First, It's dynamic range is higher, it captures the very small details from the scanned photo.
The dynamic range is the size between Dmin and Dmax. A Dmax of 4.0 is usually measured to be of the highest quality amongst all flatbed scanners. The V800 is the scanner that offers a Dmax of 4.0.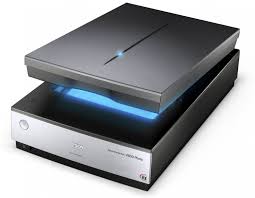 Second, it bids a dual lens system. One lens has an optical resolution of 4800 DPI, the other lens has a DPI of 6400. 6400 DPI is astonishing for a scanner to attain.
Third, the actual attraction of this scanner deceits with its capability to scan negative films varying from 35 mm to 120 medium format films.
And finally, if you want a proficient quality photo scans, then this one is the best choice for old photos.
Doxie Flip – Portable Flatbed Scanner for Photos
Doxie Flip flatbed scanner is completely dedicated to photo scanning. Its flatbed has a size of 4×6″ so it cannot scan big documents. But it has many other good features.
The top cover of the scanner is separable. Therefore, you can utilize this to scan nearly any surface by engaging the scanner on top.
This scanner is powered by battery, so, you no need to attach it to a power source.
It is very compacted and consequently, you can transport this about anywhere you go.
It also comes with an SD card window. You can utilize the SD card to stock all scanned pictures or documents directly in it and no need to connect it to a computer.
READ ALSO: How To Convert Picture Of Printed Data Table Into Editable Excel
Epson FastFoto FF-680W – High Speed – For High Volume
Epson FastFoto FF-680W is an another professional scanner. It is a brilliant choice for studios that accord with a vast volume of pictures scanning on day-to-day.
It proposals a much desired Automatic Document Feeder (ADF). The advantage of ADF is that it lets batch scanning careers so you need to manually fodder every sheet.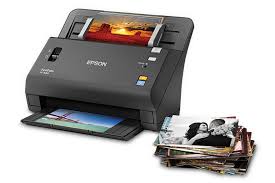 At a standard DPI of 300, this scanner can scan 45, A4 size or Letter pages in one minute and 90 pictures in one minute.
Meanwhile it is a devoted photo scanner, it comes with a very higher max DPI of 1200.
Likewise, it also bids flexible connectivity with the standard USB connection and WiFi for scanning straight to your computer.
It also scans documents. You can scan any movable sheets comprising receipts, A4/Letter sized sheets, etc.
Yes you guessed it right, the price bit expensive.
Yet, if you are functioning in a studio or if you are a home archivist, then this scanners is the best choice for old photos in the sell.