SAMSUNG has finally revealed its 2 new flagship devices; The Samsung galaxy S6 & Samsung Galaxy S6 edge. These two feature revitalized design language devices will contest with other flagship devices in the market.
J k Shin, CEO said that Samsung S6 and S6 edge came with a fresh standard to initiative the global mobile agenda. By listening to our customers and learning from both victory and slip-ups, we continually push forward new technologies and ideas. With new fantasy design, novel services, robust partner network, the Samsung Galaxy S6 and Samsung Galaxy S6 edge offer users the vital experience in smartphone option.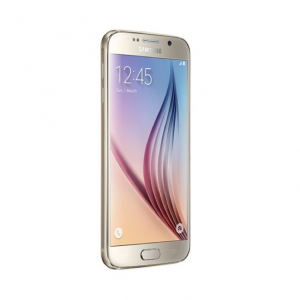 These two devices comes with Samsung pay, it is new mobile payment system from Samsung. They also comprise Gorilla glass 4 protections on front as well as on the back.
Color options:
Galaxy S6: White pearl, Black sapphire, Gold Platinum.
Galaxy S6 edge: White pearl, Black sapphire, Gold Platinum, Blue Topaz and Green Emerald.
Samsung Galaxy S6 and Samsung Galaxy S6 Edge specifications:
Operating System: Android 5.0.2 with touchwiz.
Processor: 64-bit 14nm Samsung Exynos, Octa-core
Memory: 32GB, 64GB, 128GB of storage (non-expandable), 3GB of RAM.
Connectivity: 4G LTE, Bluetooth 4.1 LE, IR remote, NFC, Wi-Fi a/b/g/n/ac
Cameras: 16 MP f 1.9 rear with OIS and 5MP f/1.9 front.
Sensors: Ambient light, accelerometer, compass, barometer, gyroscope, heart rate monitor, hall, HRM, proximity, finger print.
Display: 5.1 inch QHD (2560X1440p) Super AMOLED and dual curved edges in S6 edge
Battery: 2600mAh (in S5 edge), 2550 mAh (in S6). Individually with wireless charging (PMA & WPC support)
Security: KNOX management software, one touch fingerprint scanner.
Image credit: Google images