Smart blinds have a variety of advantages, especially for people who are building a fully functional smart home. It is undoubtedly helpful to be able to operate blinds from a portable remote control, even for people who are not going the full smart-home path.
The more sophisticated smart blinds, however, frequently require wiring into the home's electrical system, which may be quite time- and money-consuming. Alternatives that run on batteries are less expensive and less obtrusive, but batteries need to be recharged periodically.
It's also true that there isn't as wide a selection of styles as there is for conventional blinds. Prior to making a purchase, it is important to weigh the disadvantages with all the benefits that the best smart blinds have to offer.
SEE ALSO – 7 Best Smart Home Gadgets
Tilt MySmartRollerShade
The Tilt MySmartRollerShades are a great choice for anyone wishing to explore the world of smart shades without the weight of overly-complicated tech because they are offered in a variety of colors and material options (including blackout options). There is no need to worry about recharging your power source throughout the year because the shade motors are powered by solar-charged battery packs.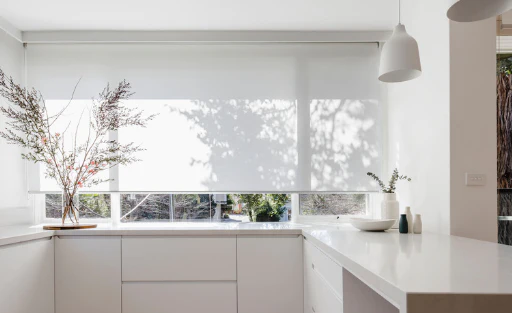 The Tilt MySmartRollerShades software manages all of your primary controls once it has been installed on windows that are compatible with sizes from 23 inches to 74 inches wide. Bluetooth is used to connect the apps for iOS and Android. From your favorite mobile device, you may configure timetables, enable sunrise/sunset capabilities for raising and lowering your blinds, and make adjustments. Remember that you must use your motorized blinds within your house because the app relies on Bluetooth rather than Wi-Fi for power. There are various alternatives if you want controls you can use while moving.
You can use voice commands to operate your Tilt blinds if you have an Amazon Alexa or a Samsung SmartThings smart device. Although doing so necessitates the additional purchase of the Tilt Bridge, it is straightforward to automate your blinds with basic raise and lower prompts after it is installed.
Pros
Include easy installation, a convenient solar charging option, and a robust app.
Cons
Include no compatibility for google assistant and the need for a separate bridge.
SEE ALSO – Awesome Cool Products You've Possibly Never Heard Of
Lutron Serena Shades
One of the most well-known manufacturers of smart blinds is Serena. The completely individualized coverings from Lutron are available in honeycomb or roller shapes and provide more than 150 fabric, color, and opacity options. Create personalized mood settings with your blinds using the free Lutron app, and program opening and shutting times. Additionally, it allows geofencing, which automates the blinds in accordance with your regular habits. Alexa, Google Assistant, Apple HomeKit, Samsung SmartThings, and Logitech Harmony are other voice assistants that work with Serena shades. All Wi-Fi functionalities require the Lutron Smart Bridge.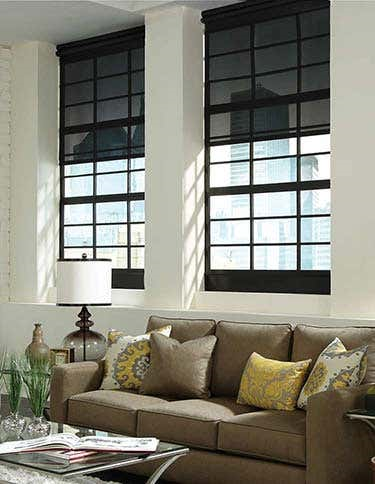 It is simple to purchase the Lutron Serena or additional Serena coverings. Simply visit Serena Shades, click Design and Shop, and then choose Design a Shade. Enter your window treatment measurements, power settings, and material preference, and then have it delivered right to your house.
PROS
Compatible with all assistants • Packed with features • Adapts to any window size
CONS
Pricey; necessitates a separate hub
Graywind Roller Shades
Graywind shades are fully customized blackout curtains that can be operated with Amazon Alexa, Google Assistant, Samsung SmartThings, and IFTTT programming, making them one of our favorite hardwired alternatives in this list. What's best? No additional bridge needs to be bought.
Once the shades are up and running, download the Graywind app to begin setting up schedules and automated processes for your new smart shades. Use the provided remote to operate up to nine separate pairs of Graywind shades if you'd want to keep things simple. Even better, you may buy more Graywind remote controls and transfer your settings from one to the other.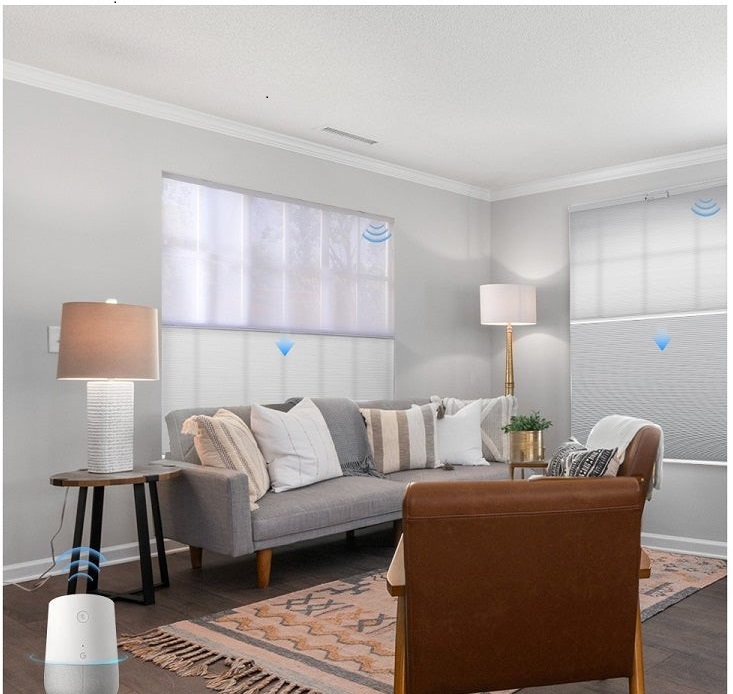 It can be a little challenging to initially setup the motors for this window covering. However, Graywind provides first-rate customer service for any installation hiccups you might experience.
PROS
SmartThings compatibility smooth motor motion great design.
CONS
Installation requires two persons, and Alexa integration can be challenging.
SEE ALSO – 6 Top Price Comparison Websites To Get The Best Deals
Soma Smart Shades 2
The most recent Smart Shades 2 motor pack from Soma is a fantastic way to upgrade your current blinds. Just make sure the chain on your covers is beaded. Download the Soma app when installation is complete to quickly automate the shades. You may program the app to react to "triggers" like the time of day, sunrise or sunset, and basic lighting conditions. The pack has a USB charging cord and is solar powered for rapid battery recharging.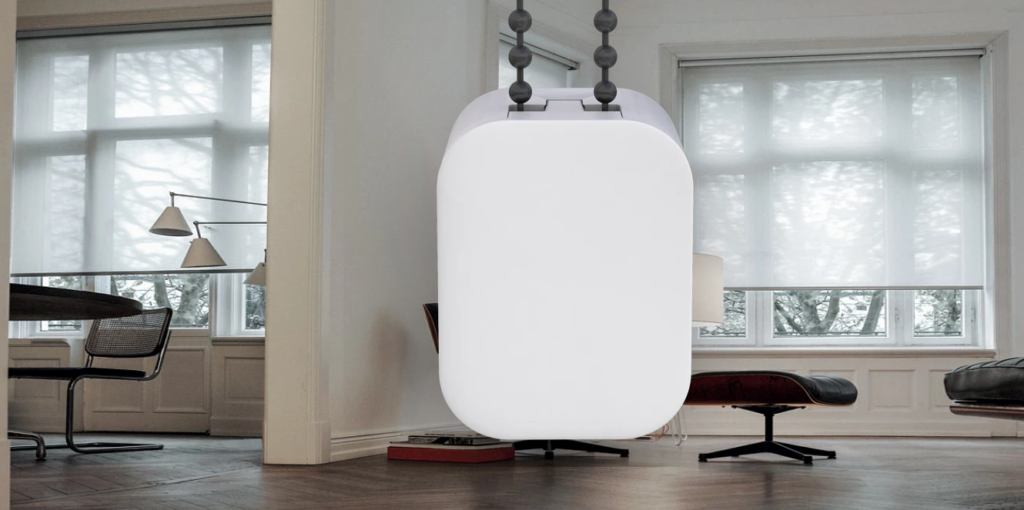 When you integrate the Soma Connect with your smart home, Siri, Google Assistant, and Alexa will all support intelligent voice commands. Once activated, you can ask Alexa to perform tasks like half-opening your Soma Smart Shades or setting up automatic closing of your blinds at 7 p.m., right when your smart lights come on.
PROS: Compatible with current shades.
CONS: Lacks a tactile remote; high quality; includes a solar panel
Yoolax Blackout Shades
We adore Yoolax since its catalog is completely tailored to fit your specific window measurements. Simply enter your sizes and place an online order. The blinds are easy to install, and the quiet motor ensures steady operation. The Yoolax motor is powered by a battery pack that is simple to recharge, like the majority of our recommendations.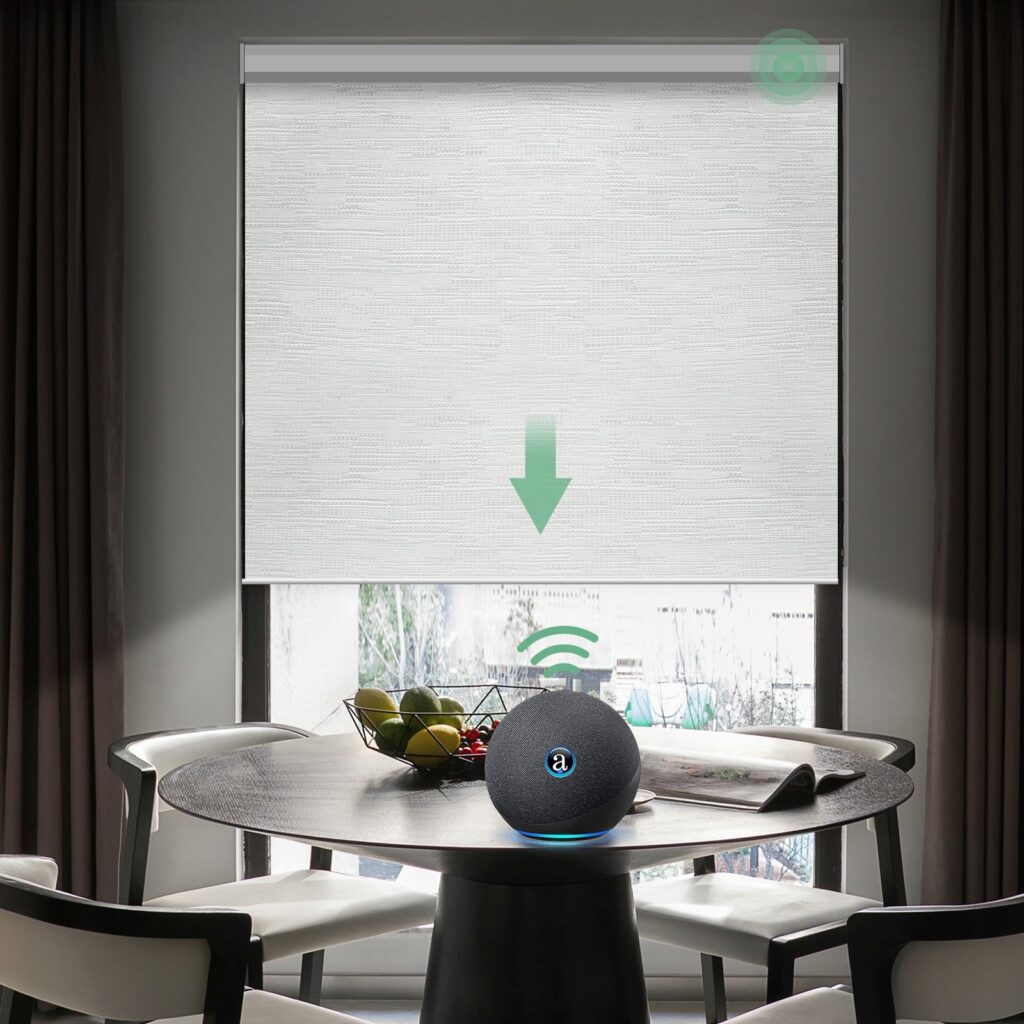 Using the included remote or the Yoolax app, you may operate the Yoolax Blackout Motor Shades. The fun is open to Alexa, Google Assistant, and Siri as well. Simply make sure you get the Yoolax hub to gain access to the extra voice command features.
PROS: solar power option; quiet operation; seamless design
CONS: Needs separate smart hub; remote control batteries must be purchased separately.
SEE ALSO – Best Hair Styling Tools
My SmartBlinds Automation Kit
The MySmartBlinds kit might be your best option if you're handy and don't mind a little DIY. Only 2- to 2.5-inch corded horizontal blinds can be retrofitted with the kit, but because adding the low-profile motor and battery is so simple, we felt silly leaving My SmartBlinds off of our list.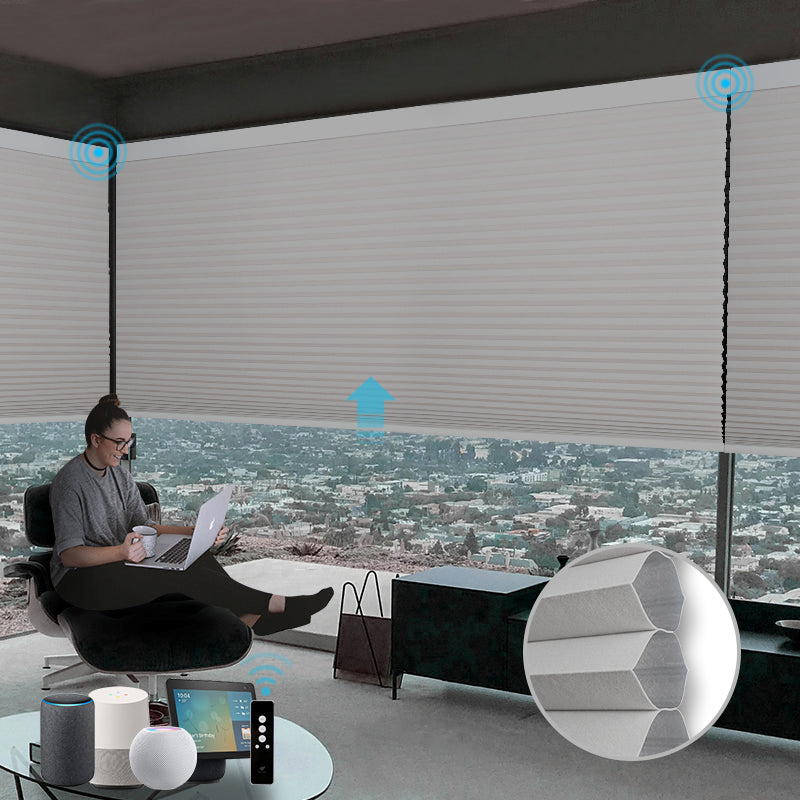 You must download the SmartBlinds app to your phone or tablet after installing your motors and batteries. To ensure that you never forget to close your blinds again, use the SmartBlinds app to raise and lower them as well as set daily and weekly plans that fit with your routine. The manual override feature allows users to change their schedules without much difficulty.
Using the temperature and solar monitors, you may also automate your blinds. By keeping an eye on the sun's rays and the temperature inside your home, these sensors will operate your blinds automatically. The My SmartBlinds Automation Kit is a great choice if you want to reduce your energy expenditures because the battery is also solar-powered.
PROS: Convenient gradual tilt mode; solar panels that can power the kit; schedule that can be adjusted for the season.
CONS: Retrofit requires cutting existing drawstrings; motor could be more powerful.
SwitchBot Curtain
High accolades go to the SwitchBot Curtain for its simple, handy installation. Various types are available based on the type of curtain you have. Once it's configured, you can use the most convenient device to activate it with voice assistants. While schedules can be manually set, a light sensor automates curtain opening and closing at the appropriate time of day.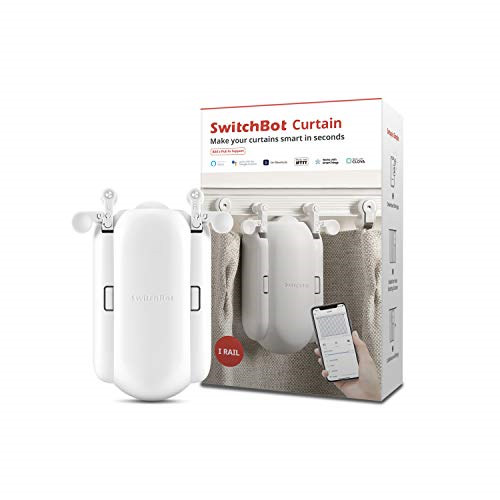 By using the convenient Touch & Go feature, you can simply tug on your drawstrings and the SwitchBot will take care of the rest. You can open and close the curtains without fumbling with your phone or voice assistant by using an extra physical remote control. When you're away from home, use the optional hub to remotely operate your blinds; a different attachment enables the SwitchBot Curtain to run on solar power. You have a ton of alternatives to let you tailor the system to your liking thanks to the extensive, integrated ecosystem of accessories.
PROS Smooth app; affordable; extensive ecosystem of accessories; simple installation; HomeKit compatibility
CONS • Noisy • Poor performance