It takes a lot of time to format Google documents. You can start using some really good templates right now. Use these 20 Google Docs templates to save time while creating documents instead of attempting to do it by yourself.
The four categories of these freebie Google Documents templates are Work, Health, Home, & Travel. You are therefore free to move around to the portion that most interests you. Now for the Google Doc templates.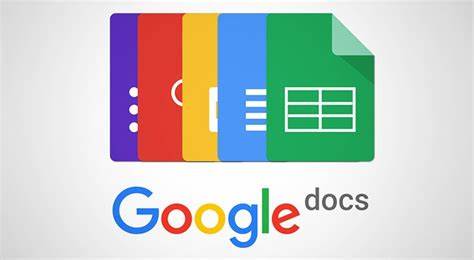 Work Templates
Resume
Resumé formatting may truly put your patience (and creative talents) to the test. This is a professional template that you can use. It has every section you need to help you get the job of your dreams. Describe your references, education, experience, goals for your career, and talents (you can edit these parts if needed).
SEE ALSO: Best Google Assistant Tips And Tricks
Business Letter
Having a professional appearance is important for any kind of business letter. You might be composing a covering letter to go with your résumé, getting in touch with a manufacturer or vendor, or write to a customer or customer.
There are several business letter templates available in Google Docs, and if your documents include sensitive information, you may even password-protect them.
Presentations
Formatting your slides is frequently the most difficult aspect of making a presentation. Thankfully, Google Docs offers a vast selection of presentations templates that are both functional and editable offline. After choosing your template, right-click the subsequent slide and choose "Duplicate slide" to add another one.
The presentation can be downloaded as a PowerPoint or PDF file, among other forms, or it can be shown in a new window. Then, from wherever you are, confidently begin your presentation. Presentations created using Google Slides have numerous further uses.
Meeting Agenda
Have a Google Docs agenda template ready to go at all times to keep your meetings running well. Naturally, the agenda, attendance, scribe name, minutes, resolutions, and items for the next meeting are all included in this Google Docs meeting agenda template.
For even more process simplification, you can ask other teammates to directly add agenda items to the template.
Project Timeline
This template is a godsend if you've been assigned the responsibility of making a project timetable but don't know where to begin. Use this simple Gantt chart to arrange your project's timeline.
It's easy to grasp the whole framework of your complicated task at a glance when jobs are divided into phases and there is a weekly timeline.
SEE ALSO: How to update Google Chrome on your Mac, iPhone, PC and Android
Project Tracking
Similar to that, this spreadsheet provides a quick method of monitoring which jobs are open and finished, when they first started, who is in charge of them, and how difficult they are.
When combined with the project timeline, this type of tracking spreadsheet provides a very complete toolkit for managing tasks.
Business Plan
Using this template, dive right into the details of developing your business proposals. All the important parts are included, including a market study, financial estimates, and a plethora of export opportunities.
It's simple to incorporate a few sparklines or links to comprehensive graphs into your paper.
Invoicing
If your company's invoicing process isn't yet creating a bottleneck, you may avoid the headache of moving your invoices to a more involved, specialized platform by using this straightforward template. Just fill out the invoice, save it as a PDF, and send it to your customer or client by email.
Newsletter
If your company uses Google Docs, you will adore this template for newsletters. It only takes a few minutes to add your company's information, include pictures, and update clients and colleagues on new developments.
At two pages, it's succinct and to the point, generally just right for an educational corporate newsletter.
Brochure
Even if you might not generate brochures on a daily basis, this eye-catching template is useful in certain situations. It's one of many Google Docs choices for professional brochure as well as more on GooDocs.
Include your own images, a summary of the main characteristics, and all the information that is required to properly sell your good or service. It's all simplified by the template.
Travel Guide and Inventory
It should be enjoyable to take vacations. To ensure stress-free packing and avoid realizing you've forgotten your phone charger when you get to your hotel, use and modify this Google Docs checklist template.
SEE ALSO: Best Keynote Tips And Tricks To Make Remarkable Presentation
Route of Travel
Get anything out of your thoughts and put down somewhere trustworthy if you're planning a long travel or visiting several locations in one holiday.
You can view the specifics of any reserved transportation, as well as the dates of your trip and your daily location, with this template. This will greatly reduce the difficulty of planning travel and lodging.
Travel Scheduler
Since organizing a road trip in detail has never been easy, this template, which contains fields for calculating travel expenses and distances, is fantastic.
The spreadsheet computes the overall cost of your trip automatically when you fill it out using your estimates. Your travel record allows you to enter dates, destinations, activities, miles, and more.
Health Templates
Weight and Measurement Tracking
This amazing spreadsheet is perfect for anyone who wants to gain or lose weight. It lets you track any changes in your body composition, both positive and negative, from your percentage of weight loss to how far you still need to go to attain your objective.
The total change is automatically computed following each entry. This template can also be used to keep a spouse updated on your weight loss progress.
Weight Training
You have precise directions to follow all week long with this pre-made weight training program. Set workouts are a great option, though obviously you should modify the total weight of every set to suit your needs.
Home Templates
Household Chores
Keep track of household duties (and even offer money incentives!) to prevent disagreements around the house. With the help of this well-designed template, you can always steer a tight ship by keeping things bold, simple, and straightforward.
To-do List
You can quickly get started on your to-do list by using this Google Docs list of tasks template, which allows you to see the status, priority, and due date of each item.
Although it's simple, it gets the job done and frees you up to finish checking items off that list instead of wasting time making it. This is the only Google Docs checklist template you'll need.
House Moving Calculator
As everyone knows, moving can be extremely stressful. A significant portion of that tension may stem from an inadequate comprehension of how the relocation will impact your finances.
With the help of this house cost evaluation worksheet, you may evaluate your new investment from a financial standpoint and better consider your options.
Calendars
Should you choose to store and manage your calendar in Google Sheets for any reason, there are several excellent templates available that can help you get started quickly.
Instead of starting from scratch when making a calendar, you may choose New > From template gallery when opening a new Google Sheet or peruse them in the gallery. A calendar for the current year is among the many Google Sheet templates available here.
These calendars are made to be printed and come with a separate worksheet for each month. Keep a look out for new templates as they are added, even if the calendar will vary annually.
Family Budget Planner
This template is similar to a corporate sales forecast, but it is designed for home usage, if it's necessary to keep a closer check on your personal or family income and expenses.
Ultimately, you will know how much money you will have at the conclusion of the term and will be able to modify the plan to meet your spending or saving targets.
Not intended for families, but also available in a personal version, is the Google Docs spreadsheet. Google Sheets makes it ridiculously simple to keep track of your spending.
Wedding Checklist
Another demanding time in life is a wedding. With the help of this comprehensive Google Docs checklist template, yours will go farther.
You may make sure that you remember important details, like making childcare or travel arrangements in advance, by making a list of things to do in Google Docs.
A Calculator of Savings
This calculator aims to demonstrate to you how diligent saving can lead to an early retirement by quickly displaying savings forecasts in several scenarios. To view the change on the graph, just rearrange the blue numbers.
Visitor List
Organize your invited guests list with this helpful Google Docs guest list template. You can quickly add their contact information and even keep track of everyone you've already invited and whether they accepted.
Vehicle Comparison
Having trouble comparing a few distinct automobile models? Create a spreadsheet with their statistics and photos so you can compare them side by side without having to keep switching between tabs to find the information you need.
Utilize Google Docs Templates To Simplify Your Work
I hope one or more of these Google Documents templates may help you with your assignment. Additionally available for download are Google Documents templates that may be exported to PDF and PowerPoint formats. You can look through the Google Docs templates gallery if you need more designs.