Airtel decided to launch a new service to users called "Airtel Zero". Airtel company plans to bid users to access selected applications like shopping apps, chat apps, gaming portals, and further internet based services on free of cost, no other data charges required.
Airtel has partnered with many e-commerce companies & start-ups to offer free access to their mobile apps. The company relies that this bid will be a win-win for both e-commerce players and customers.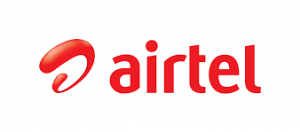 Srini Gopalan, Director, Consumer Business, Bharati airtel stated that:
We are excited to launch 'Airtel Zero', which is an open and non-discriminatory marketing platform for all developers in India – irrespective of the size of their business. We believe that this platform is consistent with India's Digital Inclusion agenda and also contributes to the government's 'Make in India' vision by providing a platform to millions of small businesses to reach out to the end consumer. Following an extremely successful pilot phase, we are seeing a lot of interest from businesses across the board, including several small startup firms, and expect a large number of applications to sign on.