WooCommerce is the most widely used platform for setting up online stores, measured by the number of users. This platform is not self-hosted like Shopify or Wix. But you can set up your business utilizing hundreds of gorgeous WooCommerce-compatible themes and install it quickly on WordPress.
What makes WooCommerce the most widely used platform?
The store can be made whatever you like. You may create an appealing online store using various page builders or plugins.
It is also economical. The plug-in installation is totally free. You can purchase additional plug-ins to improve performance.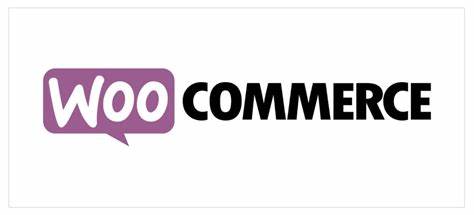 There are no additional fees or transactional commissions involved here. There are numerous payment methods, including PayPal and Stripe.
SEE ALSO: Build A Innovative-Tech Workplace With These Technologies
It works with the majority of themes. There are countless free and paid plug-ins accessible. Depending on your demands, you can add them.
Why are additional plug-ins required for setting up the store?
You might require plug-ins for the store's full operation after installing WooCommerce. It is not sufficient to set up a store using only WooCommerce. Depending on the requirements, various retailers require various plug-ins. By including these plug-ins, sophisticated functionalities of WooCommerce can be activated and improved. Here we are listing plugins which are popular with WooCommerce stores.
1. WooCommerce PDF Packing Slips & Invoices:
This plug-in automatically generates a PDF of the packing slip and invoice, which it then attaches to the order confirmation email. It is possible to download and print the PDF. This feature is required by many businesses, yet WooCommerce does not come with it by default. The mail template can be changed however you desire. This plug-in comes in a variety of tongues. Although a premium subscription for this plug-in with certain other functionality is also available, they are offering these features for free. It has more than 1,000 5-star reviews, 300,000 active installs, and is flexible and error-free.
2. WooCommerce Customizer.
You may alter the button wording, the product heading, and more using WooCommerce. You must develop PHP code to accomplish this. If you don't know how to code, that is not possible. You can install this plug-in to prevent this.
SEE ALSO: 5 Free Android Apps to Eliminate Unwanted Things from Pictures
You may alter everything, including the wording on product pages, the text in product headings, the coupon on the checkout page, and the buttons to confirm orders.
You can install it, navigate to WooCommerce settings, and then choose the customizer tab without writing a single line of code.
This add-on is entirely free. Even so, they provide assistance with any WooCommerce customizer-related problems.
3. Using Beeketing with WooCommerce:
There are more than 10 features in this marketing automation solution. This tool can be used by e-commerce sites to increase average order value, increase online sales, and for other objectives. By displaying recent order pop-ups in the site corner, a low order indicator, a coupon pop-up, etc., it encouraged visitors to add items to their carts.
By providing a discounted bundle product, recommending more relevant products, setting a goal to attain a cart value and receiving coupons or reward points, and other strategies, it can raise the average order value.
Increased cart checkout rates, reduced cart abandonment rates, and even recovering abandoned carts are all made possible through Beeketing. All of these things are available since the cart can display discounts at checkout or a free delivery option, as well as send cart abandonment reminders.
SEE ALSO: 7 Simple Ways to Secure Your Wi-Fi Router from Cyber Attacks
Both free and paid subscriptions are available. The free edition does not have certain essential functions. Paid subscriptions range from $8 to $49 per month, depending on the services.
4. WooCommerce Product Slider by PickPlugins
It may be the ideal choice if you want a product slider. Using shortcodes, you may make several sliders and show them on your pages. The slider can be customized in a number of ways; additional CSS code is not necessary.
The number of the slider column can be fixed for various platforms, including desktop, mobile, and tabs. Other settings like the slider starting to play automatically as the page loads, excluding out-of-stock items, and category-based product filtering are all customizable.
In addition to the free version, a premium edition with a few extra features is available for $29. You can include best-selling products, related products, and other items in the premium edition.
5. Examine Field Editor
This plug-in is the ideal choice for you if your shop requires a customized checkout page. It enables the addition, modification, or deletion of checkout page items. Name, address, and payment details are included on the checkout page by default. More information is required for some particular firms. You can add a new level and a placeholder to the checkout page by using this plug-in.
The plug-in is essentially free; an upgrade to access all the features costs $39.
6. YITH Compare for WooCommerce
 The purpose of this plug-in is to compare various goods on a store. A table can be added products, and the differences between them can then be compared.
SEE ALSO: The Top Smart Home Technology for Your First House
Customers will benefit from this feature. Because this widget appears up, your customers won't have to open another website to observe the comparison. Inside the plug-in, there are several settings that allow you to adjust the size of the product image and the button wording.
Although you may access all of YITH's other plug-ins by upgrading your plan for $63.99, this one is entirely free.
7. Booster for WooCommerce
This is yet another useful plugin that plenty of store designers employ. Numerous functionality related to shipping, payment methods, buttons, items, carts, and checkout are available. They primarily exhibit the following traits:
• A currency converter and a selection of price formats for different currencies and countries.
• Customized text and buttons.
• Tools that let you add items to your shopping basket when you visited them.
• The product's geographic visibility.
• Cart and checkout customization.
• A generator of promotional codes.
• Offer a variety of payment gateway options.
• You must contribute a minimum amount in order to use a particular payment gateway.
• Select the shipping address format.
Continue reading to discover all of this plug-in's features. The core plugin is free to use, but the premium edition costs $49 to purchase.