There are many plugins available for download in wordpress.org. Here I am sharing a list of always-updated best wordpress plugins which will enhance novel functionality to your wordpress blog. All these are
free and open-source plugins. You can download this official wordpress plugins from wordpress.org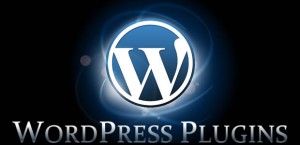 List of important plugins for wordpress blog:
Search Regex: This is really powerful plugin to search and replace text in all fields includes Meta data, post titles, comments, excerpts etc. it also supports regular expressions.
Redirection: If the URL of an existing post has altered / if any external site linking to your non-existent page on your site, you can simply create redirection rules and automatically forward all incoming traffic to right pages.
Yoast SEO Plugin: This is a perfect plugin for wordpress blogs. It aids you to create good titles, it adds required meta tags for better search friendly Google snippets, integrates twitter title tag and blocks duplicate pages from search bots.
YARPP: Yet another related post plugin is a related post plugin augments links to older posts related to the content of the current article.
WP Optimize: You no need to go to individual pages to clean updated draft, post revisions, comments in trash or spam. By using this plugin you can clean up WordPress database tables easily. It also optimize MYSQL tables, it consumes less space and works more efficiently.
P3 Profiler: By using this profiler plugin, you can easily find out the plugins (poorly configured plugins) which slowing down your website loading time. It creates pie chart of your wordpress sites plugins performance by assessing their effect on your site's load time.
Slide share: Using this plugin you can easily embed any slideshare presentation in your blog post. After installing the plugin just go to any SlideShare presentation – copy the URL and paste it in between post (where ever you want to paste) you are done.
Options Optimizer: Installing new plugins and deleting unwanted plugins is quite normal, but while installing new plugins in your blog, new entries are added to wp_option table. When you uninstall plugins they are supposed to clean up their options, but some plugins may hop that part eating memory. This Optimizer plugin will help to remove all these bereaved entries.
File monitor: File monitor plugin will observe your wordpress installation folder. When some file is added or modified or deleted on your server, it will immediately send email alert.
Google XML sitemaps: This is superb plugin because every blogger expects that their each and every page of their websites should be known by Google and other search engines. You can fulfill your expectation by installing plugin and it is very ease to use.
Pubsubhubbub: This plugin is broadly accepted and used by Google alerts and Google readers. When you update the blog, this plugin will show the real time to the people. Whenever you publish a blog post, pubsubhubbub will immediately ping Google and it is strong sign to search engine that you are the original author.
Bing 404: If someone lands on 404 page on your website, this bing 404 plugin will help by showing "Maybe one of these is what you are looking for" instead of showing "the page cannot be found"
Image source: Google images