Android is a very popular OS for smartphones. It has user friendly features. The important thing that you all have to take very serious is security of your Android phone. Of course Android phone has many screen locking features. You also need security to protect your installed apps which embrace sensitive and private data. Though you have default security password you cannot effectively protect your app.
So, protect your sensitive or confidential information that stored in your phone from wrong hands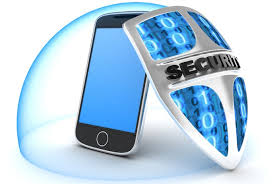 List of best android apps:
App lock: It quite normal with all us that sharing android smartphone to someone to make calls, sending sms etc. (for help). So, this applock app will help us by allowing you to confirm the apps that are for accessible and locked up. Applock is forthright app with main page displays all your apps and it can be locked by sliding the toggle slider to the right. You can prevent unauthorized calls from being made from your smartphone, apps from being installed / uninstalled with this brilliant app locker. Subsequently it has very good options to protect the privacy.
LEO Privacy Guard: LEO app has been designed by LEO network technology. Using this app you can lock your app, videos, photos and personal information in your smartphone. LEO privacy guard provides you 3 different ways to ensure privacy – passcode, pattern/dot lock ad touch ID that will identify your fingerprint. In addition, this app offer you a private camera option, so all private photos which you want to keep hidden will be automatically kept in private album. You can store sensitive information like credit card information in apps safe box. Using device monitor you can watch your data usage and supports.
Visidon App lock: This app uses facial recognition technology to lock your apps. You can also set up an alternative password too(where facial recognition fails). Though, in many cases this visidon app successfully recognized the registered face. So..this is a cool app to increase the safety of your private phone apps.