Google has announced a great new for us. Are you keen to use Google earth?
Then here Google has proclaimed that if you are interested to use Google earth, you can get pro license key for Google free of cost. Though Google hasn't exposed why the company has obvious to do so, But as it previously announced that it will shut down the earth API for developers at the end of this year.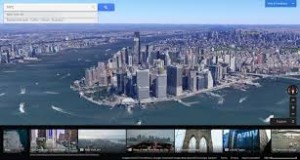 Designers can simply enhance their own creations onto earth with the help of Google earth pro. This pro key will be helpful for you to design and build stuff. But if you like to gaze at satellite images and hunt for new places, then it might be not required for you.
Google earth pro Free download from here