It doesn't matter how capable you are when it comes to PC maintenance, it is a bit difficult job and single malware is enough to spoil your computer. Just recall the proverb "precaution is better than cure" but this barely comes in practice when malware are ahead. So, check your PC regularly to spot malware and remove them immediately.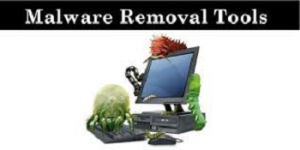 In this article, we have listed 5 best malware removal tool to save your PC from sudden crash and destruction.
List of Malware removal Tools for window:
Malwarebytes Anti-Malware :
Malwarebytes Anti-Malware is the best malware detection and removal tool, with its imposing feature it resolves all your malware related problems. The most significant feature is that you no need to go over the uninstalling your antivirus program in order to run this program.
This tool goes easily with most of the antivirus software. Though the basic version is more than enough to detect and remove malware. If you want to access to phishing protection, scheduled scanning, hacking etc. you have to go for premium version.
Availability: Windows XP (32-bit), Window vista (32 bit, 64-bit), window 7, 8, 8.1, Android.
Bitdefender internet security:
However it is not a malware removal oriental tool, it can also ensure work for you. In this tool you will get a better feature like two way firewall and protected browsing. This tool is related to a reputed software manufacture firm. If you are ready to pay, you will get both quality and feature.
The important feature in this tool is internet security which embraces remote management of autopilot, USB immunizer to get rid of virus, solution, one click optimizer.
Availability: Mac, window, android.
AVG antivirus:
AVG antivirus considered as a most effective tool. It helps in shielding your PC from any malware by resolving other issues. If you go for AVG antivirus, your PC will get all round protection and your security woes completely addressed. Also, its features extend to link protection, email protection, file shredder, encryption of data. Etc.
Availability: Mac, window, iOS, Android
Panda free Antivirus:
It is very lightest antivirus software. Panda Free Antivirus is quite remarkable owing to its simple UI and lot of inspiring features. This tool offers the ability to scan for malware and other files, you also get attractive features like process monitor, URL filtering, etc.
You can install it in any PC as it is light malware removal tool.
Avalilability: window
Ad-ware free antivirus+:
It is a free anti-spyware software tool and also a malware removal tool. It consumes lesser resources and do lot of work.
This tool helps in finding and removing malwares and files. It also has additional security features like safe browsing, download protection, automatic treat updates etc.
Availibility: Microsoft Windows 7 (SP1) (32 & 64 bit), Microsoft Windows 8 / 8.1 (32 & 64 bit), Microsoft Windows XP SP3 (32 bit), Vista (SP2) (32 & 64 bit),