Almond has won a positive and confident status as a great skin food. It has a full of vitamin E which is very good for our skin.  Like wise Almond milk holds proteins, Vitamin E, Vitamin B6, Vitamin C, calcium, etc.
Of course, we can enjoy almond in many ways like eating or drinking or smear them externally. When it comes to Almond milk, it comes with many benefits like it gives strong bones, radiant skin, good for digestion and a healthy heart.
Applying almond milk on skin will give an amazing result. It heals the damaged skin and gives glow to our skin. So, following are some best almond milk cleanser, face pack and scrub. Now let's see how to use it and its results.
SEE ALSO: Best Homemade Coffee Face Packs For Young And Glowing Skin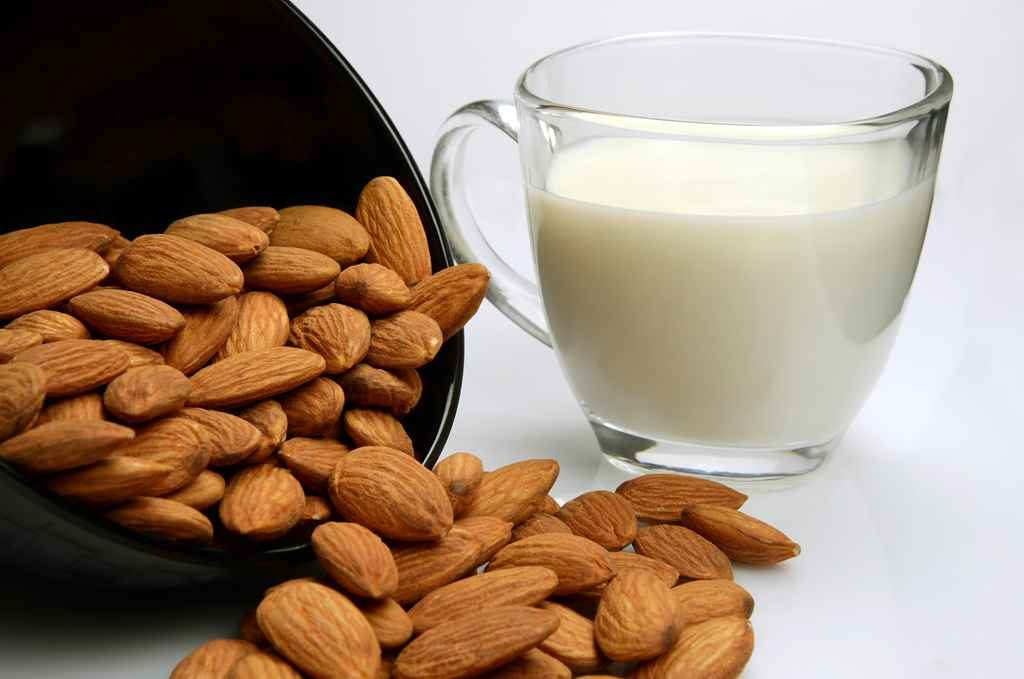 Almond Milk Skin whitening, ageing skin, heal dead skin, acne and tan
Anti-ageing and Skin Lightening
For ageing skin
You can use Almond milk to lighten your skin and to heal ageing skin.
Mix almond milk, lemon juice and egg white. Blend well and apply it on your skin and leave it for half-an-hour, then wash if off using warm water. It gives really good results for dry skin.
Almond milk skin whitening
Take almond milk and yogurt mix well and apply it on your skin to lighten the skin tone.
Clean dead cells, skin acne and tan
Take almond milk, papaya and banana mix well and apply it on the skin and clean it after 20 – 30 minutes. It removes all the dead cells, acne and tan on your skin.
SEE ALSO: Important makeup essential for summer
Exfoliation
Almond milk and oats
Take almond milk and powdered oats mix well and apply it like mask and leave it for 15 minutes and wash it off. You can also use it like a exfoliator.
Almond milk and besan
Take Almond milk and besan (gram flour) mix well and use it scrub. It really gives awesome result. You can use it on face, neck and also to the entire body.
Just scrub it gently in circular motion and leave it on skin for 5 minutes or till it dries off. Now wash it off with luke warm water. Now you can see a softer and super radiant skin.
You can use Almond milk for all type of skins and for different skin issues as it has a nourishing treat.
Almond Milk Skin Treatment
Almond milk skin cleanser
Take Almond milk and rose water equal amount and mix well, now use it as a skin cleaning solution.