Now-a-days many skin creams, gels, lotions, etc. have dominated our skin care monotonous. So, it is always best to choose natural herbal face packs which are very effective and has no side effects and cost efficient. The home-produced herbal face pack provides smooth, clear, and shinning skin with routine use.
Best 5 herbal face packs
SEE ALSO: https://sprunworld.com/wordpress/fashion/important-makeup-essentials-for-summer/

1. Tulsi face pack –instant fairness:
We all know that neem has both antiseptic and antibacterial properties. Neem and Tulsi herbal face mask removes tan, equalizes skin tone, refreshes skin, and provides an immediate glow to the face.
Take 1 tsp of tulsi powder, 2 tsp of neem powder, 2 tsp of multani mitti, little rose water and half tsp of lemon juice.
Mix well to make a paste (thick consistency). If you have dry skin add little olive oil to hydrate the skin.
First steam your face for three minutes to open pores in your face. Now apply the face pack on your face and let it dry. Then wash it off with cold water to reveal shining skin.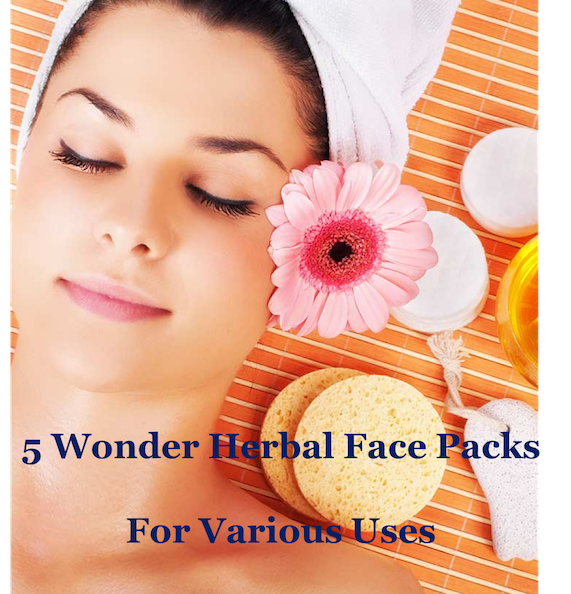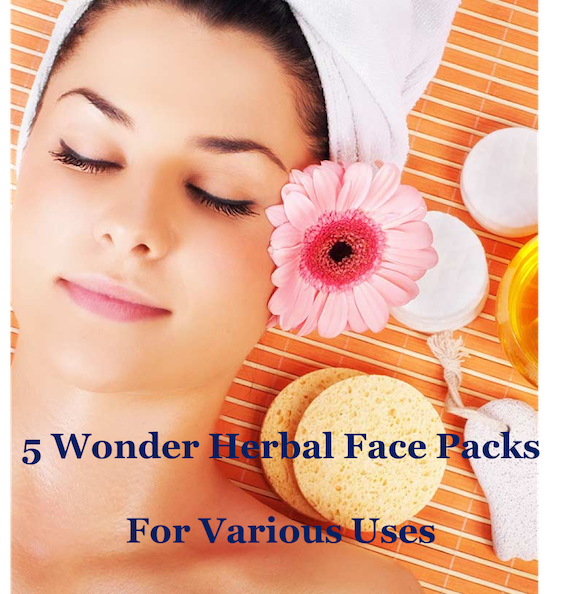 2. Aloe vera face pack – tan removal:
The hot baking summer brings a lot of despairs to your skin and hair with tan. Just 10 minutes constant exposure to straight sunlight can produce tan to your skin. Of course, you can easily remove the tan from your skin to uncover your original appearance with this aloe vera pack.
Take aloe vera gel, 2 tsp of lemon juice, and 2 tsp of rose water.
Apply this paste on the exposed parts or apply it only on the affected area and leave it for half-an-hour.
Wash it off with cold water and rub ice cubes gradually over the areas. This will exploit as a faultless toner to close all your facial pores.
SEE ALSO:https://sprunworld.com/wordpress/apps/5-best-and-free-camera-apps-for-android/
3. Turmeric face pack –skin lightening:
Turmeric is old and golden ingredient for skin lightening. Turmeric face pack also used in the bride function to get immediate fairness and shining skin. Turmeric has an anti-oxidant that guards the skin from the radicles which root wrinkles and fine lines.
Take 2 tsp of the gram flour, pinch of turmeric powder, 1 tsp rose water and mix well to make smooth paste.
apply the face pack on the face and let it dry completely and wash it off with cold water.
Do this 2-3 times in a week for 30 days to reduce dark spots, tan and blemishes.
4. Amlaface pack-clear skin:
Amla is well known in ayurveda for giving a clear skin, decrease pore size, dark spots and pigmentation. It gives immediate refreshing outlooks so it is idyllic face pack for summers.
Take 2 tsp of yogurt, 1 tsp of amla powder or paste and half a tsp of honey.
Mix well and apply it on the face.
Leave it for 15 minutes and wash it off with cold water.
You can also prepare a facial scrub with amla and tamarind.
Take 1 tsp of new tamarind paste, 1 tsp of amla powder and mix well.
Apply it on the face and scrub softly in circular movements anti clock wise and wash it off after 5 minutes with warm water.
5. Sandalwood face pack – anti–ageing:
Sandalwood powder has anti-inflammatory and antioxidants agents that enhances the blood circulation in the skin. It removes toxins and fights against the formation of radicals which cause wrinkle and helps to detox the facial skin. Therefore, it acts as an first-rate anti-ageing cure.
Take 2 tsp of sandalwood powder, multani mitti, 1 tsp of rose water and lemon water and mix well to make a smooth paste.
Apply the mix on the face and leave it for 15 – 20 minutes let it dry. Then wash it off with cold water.
Do this at least two times a week to make your skin look younger.
It is always good to be away from chemicals and choose for above mentioned herbal face packs for lax and shining skin.