Camping allows you to disconnect from the outside world and explore, whether in your own garden or a distant forest. You should make sure you are prepared wherever you are. Here are a few of the tools you'll need to have the best possible journey.
Camping safely is important. These top camping tools can elevate your experience in the wilderness. They enable you to enjoy the great outdoors in safety, comfort, and pleasure.
Coleman Skydome Tent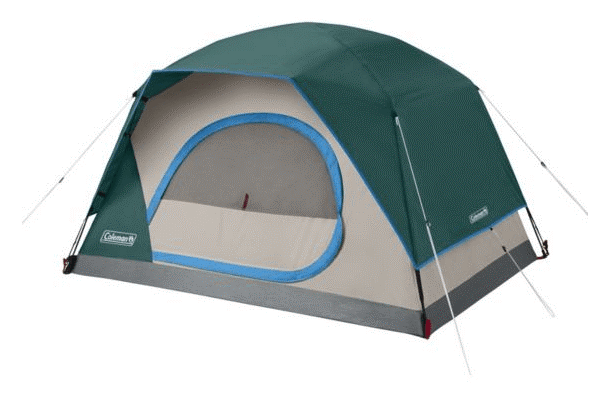 It can be difficult and frustrating to set up a tent if it takes too long. However, setting up a Coleman tent takes just 4 – 5 minutes. Two people can fit inside the Skydome tent on a queen-sized air mattress. You may move it around with ease and find comfort in its convenient storage and small size.
Thanks to the nearly vertical sides that provide 20% the spacious inside, there is plenty of room to spread out, with greater headroom than a typical Coleman dome tent. A wide door design also makes it simple to transport luggage, sleeping bags, and other equipment in and out. Is there a prediction for rain? You and your equipment will be kept dry thanks to the tub-like floor, innovative welded corners, and inverted seams of the WeatherTec system.
Lifestraw Water Filter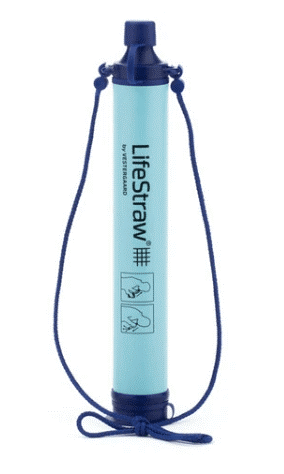 It's important to always pack enough water when you go camping. But occasionally you forget something or land in a dangerous situation. The Lifestaw Water Filter will be helpful in those situations. It delivers drinking water for any circumstance by filtering out all impurities, including microplastics and microorganisms.
Soto Pocket Torch
A campfire is a requirement for camping because it enables you to prepare food, toast marshmallows, and keep warm.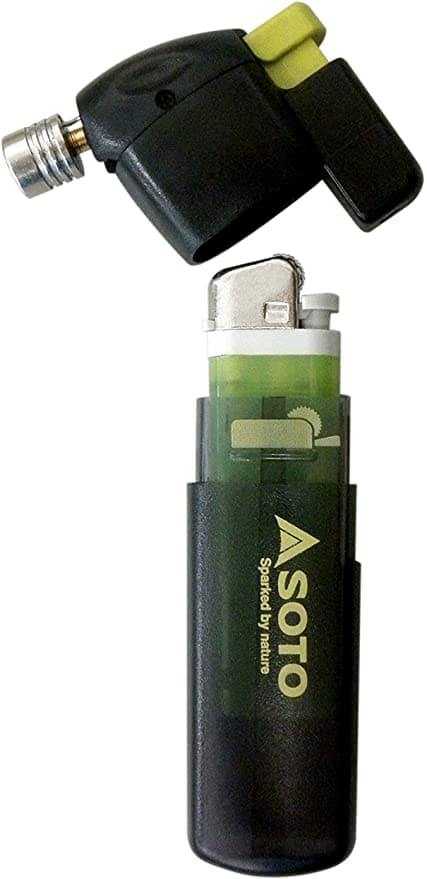 The SOTO Pocket Torch is really only a "attachment" for a lighter. It transforms a typical gas lighter into a dependable and effective pocket burner. Simply slide the lighter into the casing. The temperature of the flame produced by the Pocket Torch, which is exceptionally concentrated and wind-resistant, is about 1,300 degrees Celsius. Even in the harshest circumstances, it can easily start campfires, stoves, or candles.
GoTenna Mesh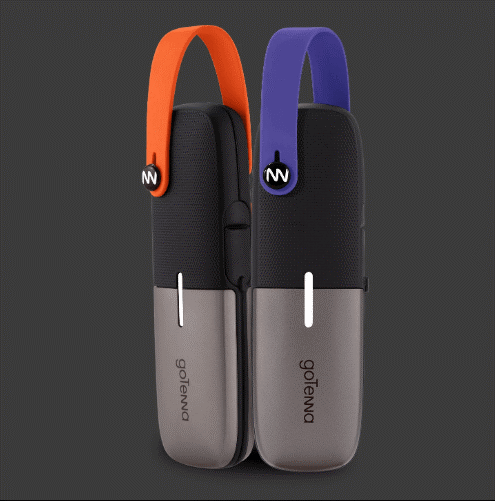 You should always be ready for emergencies whether or not the goal of your camping trip is to disconnect from the outside world. Disconnecting can be empowering, but if you require data in the woods where service is inconsistent, GoTenna Mesh can help. You may send texts and share your GPS location with this device, which offers connectivity for up to four miles.
This tool could save a life in search and rescue situations. Once you give emergency services your location, they can send the best drones to quickly locate you. One of the greatest devices for camping is GoTenna Mesh.
Thermacell Mosquito Repeller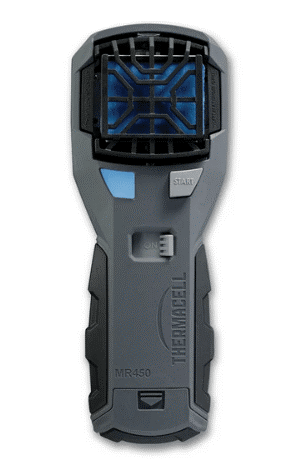 An enjoyable ride can become intolerable if pesky mosquitoes keep buzzing around you and biting. Fortunately, there is a quick cure. One of the top camping devices in 2021 is the Thermacell Mosquito Repeller. It offers a shield of defense that extends up to 15 feet. You won't even be aware that it's there, and mosquitoes will stay away because it has no scent or DEET.
LuminAID Solar Lantern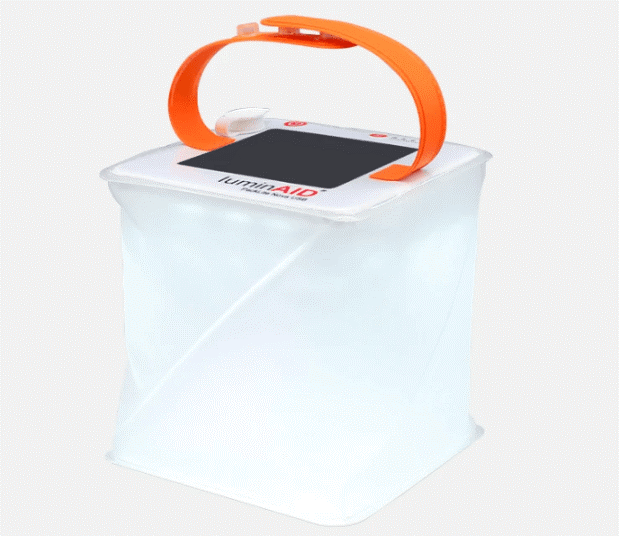 It's never been simpler to light up your campground with this solar-powered lantern from LuminAID. Simply leave it in the sun to recharge, then use it whenever you need it. It is portable due to its powerful battery power and 10-ounce weight. Moreover, it is both waterproof and breakproof.
MalloMe Camping Cookware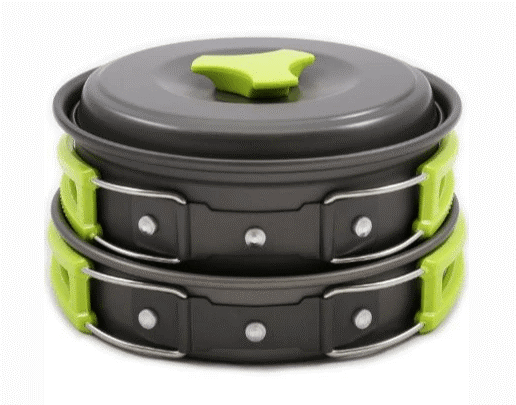 You always need to eat when you go camping, regardless of how long you stay. You can cook expertly while on the go with MalloMe's camping cookware. A nonstick pan, stainless steel spork, spatula, and other items are included in the 10-piece kit, which also comes with a free recipe book for s'mores. It then collapses into itself for easy transporting.
VSSL First-Aid Kit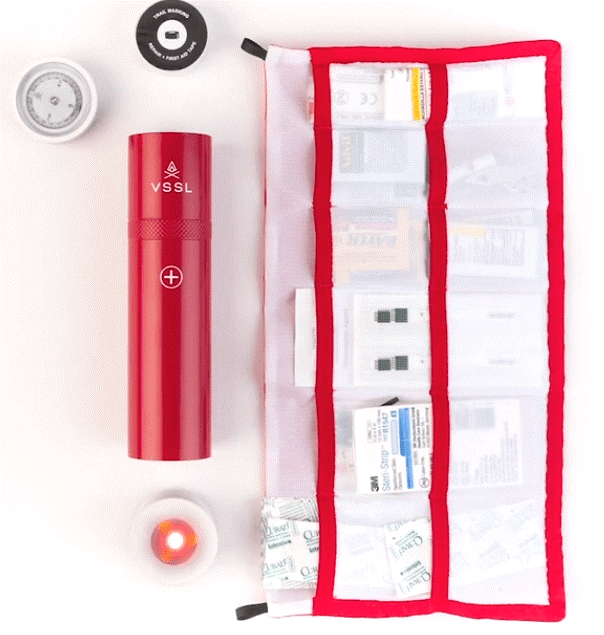 While camping, first aid is always a top priority, and VSSL's First-Aid Kit has everything you need. Along with over 40 other fascinating gadgets, it includes a flashlight, compass, bandages, thermometers, and antiseptic wipes. With this compact gear, you'll be ready for anything.
X-Plore Paracord Bracelet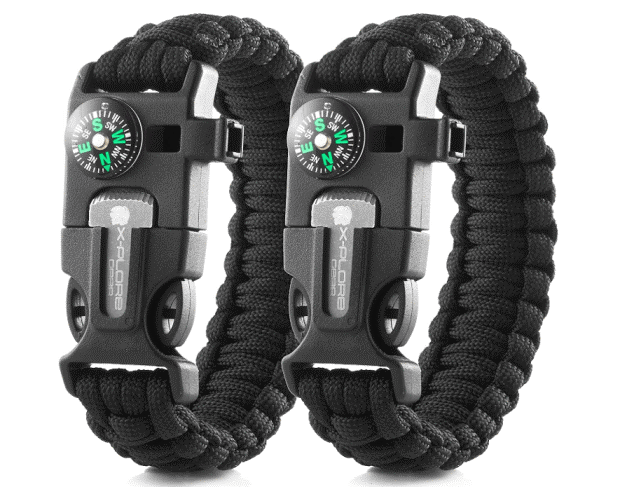 These foldable paracord bracelets from X-Plore are a fun, affordable tool to carry about. They have a compass, a whistle, and a flint fire starter as their three main characteristics. For the best transporting, attach rope or other tools to them.