Attending coaching classes or tuitions alone will not help you to increase your grades or boost your self-confidence level. It's only your own hard work going to help you. So devote your precious time on self-study at home.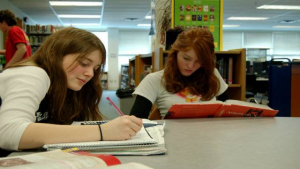 Discussion
After finishing a chapter or revising notes, you should discuss every important points with your friend or sister or parents. By doing so, you can easily remember them.
Resolve practice papers
If you are preparing for board exams, its better to collect all previous year question papers and solve them at home. "Practice makes the man perfect" practice and revise everything and assess your understanding. This will help you to find your lack and you need to focus on it.
Watch educational videos
There are lots of educational video available online. All you have to do is, just go through your syllabus and surf for videos in Google / youtube as per the given syllabus. There are many educational videos which ease your burden in education.
Write whatsoever:
Write down whatever you understand in your note book on basis of understanding. This will help you to simply memorize the topic and also improves your writing speed.
Educational apps:
Now students are very fast in understanding the subject and they no longer tethered to text book. Now there are many educational app where you can easily learn by seeing videos in app. All the syllabus and subjects are available. Similarly, It is easy to use with step by step videos for those who are "interactive learners"
Get Interested:
Your interest in subjects is very important driver of success. Without interest you cannot achieve anything. Emotion is significant part of the learning process. Though you are soberly interested in subject, give yourself a chance. If you can create some enjoyable routines, you may find that the subject grows on you.
Image source: Google images