Now you can buy a new supreme quality laptop without spending more money.
Yes, there are some laptops available just for INR 25000 and less than 25,000 and you no need to worry about quality because these laptops are Supreme quality, Card readers, HDMI ports, has display of HD resolution, Built in graphics and much more.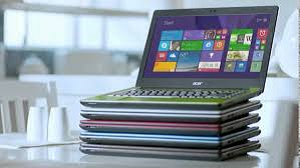 List of Best budget laptops
HP 15 AC 647 TU: HP 15 AC 647 TU comes with window 10 operating system. It has a 15.6 inches display with a resolution of 1366x768px and processor speed is 1.6 hours. It also has Intel Pentium N3700 Quad Core, intel HD graphics and 4GB of RAM.
Further specification includes Ethernet card, DVD-RW, 2 USB drives of 2.0 and 1 USB OF 3.0 version.
Dell inspiron 3542 : Dell inspiron 3542 comes with Ubuntu operating system. The display of 15.6 inch and resolution of 1366x768px processor stand at 1.7 gigahertz. It also has core i3 4th generation with 4 GB of RAM, storage of 500GB, intel HD graphics 4400, Ethernet card, DVS-RW, USB 2.2 and USB 3.2
Lenovo G50-45: Lenovo G50-45 has a display of 15.6 inch with the resolution of 1366x768px processor speed is 2 gigahertz. It also holds the power of AMD processor that is A8 Quad Core and RAM with 4 GB and united graphics card.
It has window 10 preloaded and you will get 1TB storage for the hard disk. It also includes 1 USB with 3.0 version, 2 USB 2.0 version, DVD-RW and ethernet
Lenovo ideapad 100: Lenovo ideapad 100 hasa window 10 preloaded with USB 2.0 version on USB 3.0 vs ethernet DVD-RW. It has a display of 14 inch, and the resolution is 1366x768px. The speed of processor is 2.16 gigahertz and it is running behindhand by Intel Pentium N3540. It has intel's HD graphics and a storage of this laptop is 500 GB and RAM is 4GB.
Asus T100HA-FU006T: Asus has a detachable touch screen and display of 10.1 inch and has a resolution of 1280x800px and speed of Processor is 2.24 gigahertz with Intel atom inside and Quad Core. It comes with Windows 10 as a operating system and other specification include one USB type C, one USB 2.0, one HDMI and the card reader slot.
Acer one S1002-15XR
This model has a display of 10.1 inch screen that is detachable and has a resolution of 1280x800px. The processor speed of this tab cum laptop is 1.33 GHz and it is powered by intel atom Z3735F quad core.
The system comes preinstalled with Windows 10 and the other specs include one micro-USB, one USB 2.0, one Micro-HDMI and one Micro SD slot.
The RAM of 2GB and Integrated HD graphics and also provides excellent video quality.
Storage: it has 32GB eMMC / 500 GB hard drive option
Image source: google images