Google is well known for its search engine, gmail, map and android . But we all know that Google always keep doing some innovative things. Yes, Google has created a new application and services that target to provide us with life, in the most diverse zones. Google has many useful google products that really makes our life easier. Here is the list of some useful Google products and services and applications that many did not know its existent.
Amazing Google Products
Think with Google
Think with Google is a website which motivates business ideas via success stories and interviews with entrepreneurs and reference creatives.
Google Arts & Culture
Google arts and culture will let you to culturalize yourself swiftly, displays all high-resolution images of the greatest significant works of art in the world's leading museums. Google arts and culture is available for both iOS and Android.
Google Trends
You can even see how the same term has been more or less searched over time.
If you want to know about what people are interested in all the times? Then a google trend is the perfect tool as it displays you the highest searched words every day.
Here you can see how the similar term has been more or less searched over time.
Build with Chrome
In partnership with Lego, google has produced an online app "build with chrome". This is really an unbelievable tool from Google. Here users can create their own LEGO construction, in a virtual way.
If it was not enough, at the end of your construction, you will get a list of LEGO bricks used and instructions to build it yourself at home with plastic LEGO bricks.
Google Duo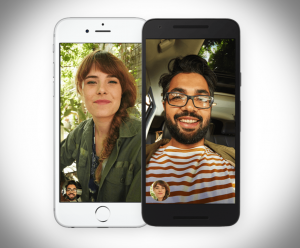 Google Duo is a video calling app with a great video quality and clear voice. It is designed to be reliable, simple and fun to use.
Google Opinion Rewards
Google opinion rewards is an app, here you can make money to use on google play. All you have to do is, just reply to quick polls on products and services and you will get credit for the app store through Google Opinion Rewards.
Panoramio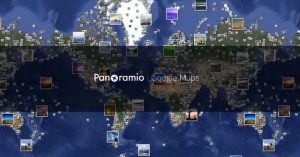 Panoramio chains Google Maps with the personal photos of each one. In this way, you can see your photos above those locations in the world where they were really clicked.
Google Patents
It is a patent search engine, which finds all patents linked to a definite word, globally. From the time when 1970, Google has passed more than one crore (ten million) patents only in United States. It's not only finding them but also lets you to recite the complete text of the patent. Google patent is a best choice if you want to register a invention, app or brand.
Androidify
Androidify is a great app, here you can modify your own android character to look like you and transform it into emoticon, GIF or image to share with all your friends.
Google Sound Search
Google has its own sound search app called Shazam. You can install it to your mobile and it displays you the song that is playing. It also bids a direct link to Google play store to purchase it.
Google Braille back
This is a app for the blind people that connects through Bluetooth and smart phone with a braille display. In this way, the content of the phone is showed on the Braille screen so that blind people can interrelate with it.