If you looking for a good online video editors,  then find the list below for free online video editor that surely help you. Online video editing is really fun and you can share it easily on your preferred social network like twitter, facebook, youtube etc.
Now many people who are not professionals make their video look stunning and to do this no expert training required. Just computer with basic features is enough or some advanced hardware specifications is enough, you can become professional video editor.
To do this you no need to install any software . There are many websites that offers you to upload video, sounds, images and you can twist your way to style an extraordinary video swiftly.
Best Online Video Editors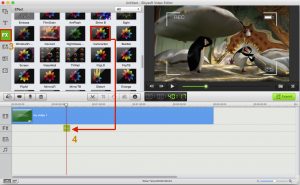 Youtube editor
Nearly every person has used youtube to host and see videos. The one more advantage in youtube is, it has own video editor with great features like adding music or sound from their library of sound tracks, combining multiple videos, blurring tools, trimming videos, adding special effects and more.
Another significant thing in youtube is you have lots of videos in CCL (creative common license) which means, you can use them in your projects.
Shotclip: (www.shotclip.com)
Shotclip is an app to create videos for people. It is a beginning to do video editing. You can edit the videos with their websites or by using mobile app with just three steps process easy to follow.
When you upload your video to shotclip, it will break it into an image, and now it is entirely in guided template format, so you can tell your story in a consecutive method.
Kaltura (corp.kaltura.com)
Kaltura is afirst open source video platform. It has lots of features like other video editors have. It also has professional video publishing, management, monetization benefit and syndication.
Videotoolbox is an online video editing app which comes with a advanced file manager (free) that helps you to download and upload files from other sites too, like vimeo, youtube and other hosting sites.
The other greatfeatures are cropping, adding watermarks, merge, hand code subtitles, demux. You can upload video up to 600 MB size, you also have features to record video from videocasts and webcam.
The another important feature in this videotoolbox is, you can convert the video files to popular formats like AMV, AVI, ASF, MOV, MP4 3GP, MPG, WMV, VOB.
Mixerfactory the online video editor is an award winning website and it is easy to use. It has a white labelled video toolbox so you can edit and customize later. It has different templates and has lots of features for transition, video, text, frame level cutting and sound effects.