Window 8 has not come with desktop mail client installed. If you right click on a picture and choose send to -> mail receipient, you will get error message says "there is no email program to associate to perform the requested action'.
So, now first install "window live mail" as it is a part of windows essentials it can be downloaded from download.live.com.
Go to the above mentioned site, click on "download now" -> click 'run" in download pane. When you get a choice, click "choose the programs you want to install" -> confirm that mail is checked and uncheck some if you don't want. Now the installation will begin and once it is done, you are all set to go.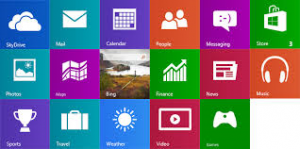 How to set up the mail client:
Press start button (window button) on keyboard.
Click on "all apps" link (or) type "all app' in window search.
You will see lot of apps, find for Window live mail and click on it.
Now it will take you to your desktop and "window live mail" will pop. It will ask for sign up, if you did not see sign up click on sign in now go ahead to sign in.
Click on account -> click on email icon to add your account.
Click on add your email accounts" -> enter your email account, password and user name.
When your email account was added click finish.
Now your mail client is ready and you will start receiving mails.
(If your email account is google, Hotmail, live, outlook address no need to do "manually configure server settings". If you are using some other email service, some technical information are required from your email provider to complete the setup.)
If you want to send a picture to your friend through mail, live mail will come up. Now…
Click on the thumbnail of the photo. This will show "photo album" tab.
Click on photo album tool tab.
Click on paper clip icon to attach the picture to email.