It seems like Xiaomi Global MIUI 7 update will be officially release on 19th August in New Delhi but before that Xiaomi planning to release its MIUI 7 on 13th August in China.
The Global MIUI ROM cartons Google play services whereas Chinese version MIUI ROM is bit different from global version. But it looks like that Global makes better than the Chinese version.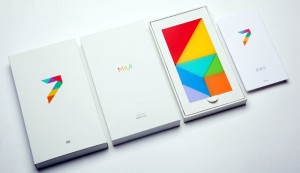 Xiaomi planned to unveil its 1st "made in India" smartphone in Visakhapatnam before its MIUI 7 launch occasion in New Delhi. Still now we don't have proper details about this smartphone, but it seems like many expects to see the Redmi 2 Prime smartphone – recently marked listed on Flipkart.
Features of Redmi 2 prime smartphone (leaked particulars):
Xiaomi Redmi 2 powered by Snapdragon
Screen: 4.7 – inch screen
Processor: 410 processor with 2 GB of RAM
Internal storage: 16 GB Storage
Pixel: 2 mega pixel on front and 8–mega pixel camera on back.
Xiaomi Redmi 2 Prime price is will be lesser than Rs. 7000/-