Chromebook are really very useful tools. They are low-priced, they can predominantly do all you want on the Internet and they are connected to your Google account.
Chrome OS has come with the latest features that has capability to unlock your computer system just by using your smartphone. All you need to set up this feature is, just having both devices in hand. Once it is done, you will be capable to move into your Chromebook by simply unlocking your android smartphone.
So, following are the steps to be followed to setup the smart phone to unlock feature for chrome books.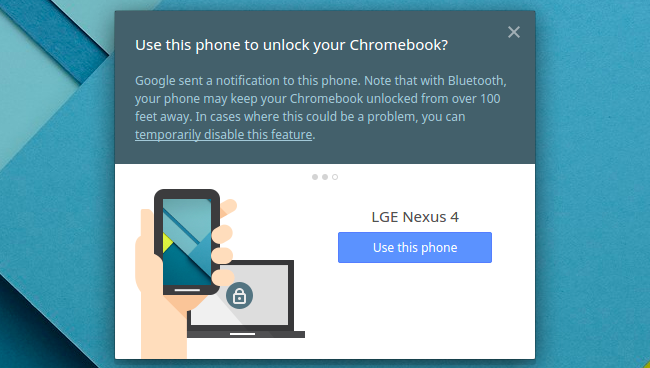 Go to the home page and click on the profile picture.
To open the settings menu, tap on gear icon.
Click on "screen lock" option beneath the "people" heading.
Now type the password and click "confirm".
Next click on "set up" tab nearby the "smart lock for chrome book" option.
Now activate the Bluetooth on your mobile, now pop-up will appear click on it to activate.
Choose "find your phone" and select your device from the list of devices and click on "use this phone".
Once you receive a notification on the linked smart phone, choose the "try smart lock" option to check the feature.
After setting up "Smart Lock" for Chromebook, you can sign in to to Google account by using Smart Lock. All you need to do is, just toggle that choice on beneath the Smart Lock section.