Everyone of us are keen to know latest technology information but many of us don't have time read completely tech news. So, here comes single line tech news you can read in 5 minutes.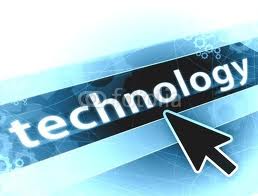 Latest tech Info:
Google nexus  32 GB (LTE variant) tablet released in India via Amazon estimated Rs. 42,000/-
Micro soft Lumia 532 (dual sim) Dazzles at India launch. The company has declared that the phone will hit the stores by 20th February.
LG watch urbane blends advanced features with classic looks in A smart watch.
Windows 10 to ditch passwords and support FIDO (Fast ID Online)
BMW in India: Do you remember the car from movie 'mission': Impossible –ghost protocol' that Tom cruise drives through narrow Mumbai street? well, the same BMW I8 has been launched in India at the hands of none other than legendary  cricketer Sachin Tendulkar. BMW i8 is the first series model to be launched in India. i8 is powered by a petrol engine in combination with electric  motor. the price declared by the company for the world-famous car is Rs. 2.29 crore.
Apple wearable watches don't have health monitor. Apple watches have confirmed to WSJ that apple will not include any health monitoring services in their soon to ship smart watch. Some of the health related features were very complicated and others would have prompted unwanted regulatory oversight.
Lenova – Chinese multinational company has launched a new windows 8.1 tablet – mix 3 in India. The tablet is priced at Rs. 21,999/- The Lenova Mix 3 tablet comes bundled with a detachable keyboard and one year subscription to office 365. The tablet comes in black color and is made of Aluminium finish for the premium identity.
Lenovo A6000 goes out of stock in just 4 seconds via Flipkart
Continuing its tradition of vanishing off Flipkart's virtual shelves in a flash, the Lenovo A6000 smartphone today went out of stock in just 4 seconds, leaving unlucky customers squandering. This Rs 6999 4G-capable handset will be going on sale again next Thursday, on February 25.
Now the Taiwanese company ASUS has announced a brand new Fonepad 7 (model number FE375CL), which runs Android 5.0 Lollipop out of the box and also offers LTE connectivity. The voice-calling tablet is listed on company's official website and will be released in Taiwan first at around $250 (approximately Rs. 15,500). However, price and availability details outside Taiwan have not yet been disclosed.
Sony Smart Eye Glass selling begins… will it be better than google glass..? Sony's SED-E1 shows all the information on the wearer's field of view. If they are compatible with your phone i.e. if your phone has Android 4.4 or above, this information can be superimposed on the screens of your phone as well. The lenses are only 3 mm thick. They have a resolution of 419×138 pixels and have a monochrome green display. The lenses come with 3 MP CMOS image sensor, accelerometer, brightness sensor, electronic compass and gyroscope.
Image credit: google images