There are few interesting apps that gives you great feeling by changing your work life. These crucial apps for windows will make your work simpler that will give spare time and satisfaction.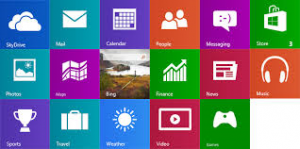 List of apps for window
F.lux:
This is really an interesting app which make your laptop/computer screen appearance like room you are in. In the morning, it looks like you are in sunlight and in the night you are in indoor light.
Just go to f.lux setting adjust day and night light, set your location and transition speed, you are done and now F.lux will do the rest automatically.
Fences:
By using fences you can instinctively organize your desktop icons and shortcuts.
Key features of fences are:
Double click the desktop to show or hide icons.
Make a desktop portal from any folder.
Swipe between multiple pages of fences
Create shaded areas to organize your desktop
Define rules to organize your desktop icons.
Flipboard:
You can use Flipboard as your personal magazine. It is an only place to keep up on the news. You can follow topics you care around and share videos, photos and stories that impact you.
To start, just follow few topics you like and flipboard creates your personal magazine. You can also include more as you find any novel magazines, topics or interesting people to follow.
Flipboard is used by billions of people every day.
Wunderlist app:
Wunderlist will make your work done in the easiest way. If you have plan for holiday or you may have multiple project works etc. this wunderlist will support you tick off all your professional and personal to dos.
Image source: Google images