Is your system newly updated to window 10 / have you bought any new surface book or surface pro (newly launched). Then this article is for you.
Yes, there are some best software for window 10 that help you to escalate your productivity on your window 10 laptop, surface pro 4 or surface book.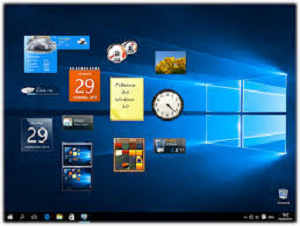 List of best software for window 10:
Evernote: Evernote is most popular app. using this app is easy and powerful way to remind you everything. All you store in evernote is automatically synced to all of your devices, making easy to capture, surf, search and edit your notes in all the devices you have evernote.
Trello: Trello is an excellent project management tool. It allows you to access to the project boards that you can share with other team managers. The visual list tool trello can do so far more, like travel plans, family responsibilities, whether you are establishing work projects etc.
Remind me: Remind me is a powerful reminder app for window. It has a powerful setting to help you in managing your reminders. It has fast and easy reminders and countdowns; you can pause and resume countdowns as required. It also has System-wide notifications for reminders, to-do's and tasks.
Get Hired: Get hired is a great app has an facility to scan various job boards and offers you with the appropriate open position, date of job posting and their locality. So, now it's very easy for you to search job and chase for a new concert.
SEE ALSO: 5 best data recovery software
Team Viewer Touch: Team viewer touch is a most popular app more than 200 million people using this app. Team viewer is a very useful app that offers you remote access. Using this app you can connect you PC to another PC or device.
Poki for Pocket : Poki for Pocket is nothing but a client of pocket (service that let you to save links). Yes, when you come through a website, an article or video that you would want to discover more around but you don't have time at the instant, at that time you can save that to poki. When you are you can visit that saved item.
Gotomeeting: Gotomeeting is a tool that helps you to launch a remote meeting and upto 20 – 25 people can join a group chat. Gotomeeting is a best option if you need a good substitute to skype.
Taskify: Taskify is tool to help you create todo lists like evernote. This app is very easy to use. In this app you can add notes, reminder of tasks of common day to day activity.
Adobe Photoshop Express: It is very popular image editing tool for PC. Likewise, Adobe Photoshop is light weight tool. It helps to edit photos and it has 20+ filters and you can adjust images with brightness and color. You also get adobe cloud and facebook in the app links to save and share files socially.