Are you seeing in-text ads and pop-ads from "Ad info" within Google chrome, firebox and Internet explorer? Then unquestionably your system is infected with potentially unwanted program or an adware program (virus). Are you searching for solution to remove it?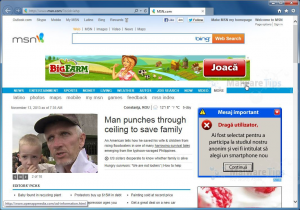 The "Ad-info" ads are caused by an ad-support (user may see pop-up, additional banner, pop-under, search, in-text ads and interstitial) cross web browser plugin for Chrome, internet explorer, fire box which is dispersed through various monetization platforms during installation.
When you install free software like streaming/video recording, PDF creators or download manager etc. these kind of malicious browser extensions will typically added that had hustled in to their installation this adware program.
When installed, "ad-info" ads extension will show some advertisement banners on the web pages that you are visiting. When you click on link you wish to see it will open some other page related to "ad-info" which irritates while you a lot.
If you suddenly started seeing some unwanted pop up and text ads in your system, it is because of some software that you have recently installed in your computer.  In this case "ad info" pop ups were installed with the Babylon toolbar, tube dimmer, Tidy network.com, Webcake 3.0 and Plus-HD-1.3 programs.
First you identify and remove all malicious programs which might be installed in your system.
Uninstall programs from your system that are responsible for "ad info" pop ups.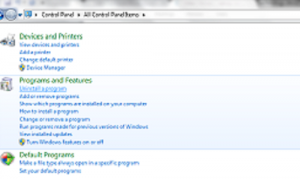 Click start button -> select control panel.
In control panel you will find programs or in some computers it is programs and features or in right side corner you will find search tab where you can find easily by typing and click on uninstall program .
When uninstall a program or add/remove programs screen shown, just go through the list of recently installed programs and uninstall Tube Dimmer, HD-Plus, Browse2Save, SuperLyrics, DownloadTerms 1.0, Plus-HD-1.3, ElectroLyrics and any other recently or unwanted program from your computer. Now restart your computer that's it you are done now.
The "ad info" infection installed in your computer may differ in their names from the above mentioned name. It all depends upon the program you installed. If you are not able to find malicious program you better proceed to the next step.
If you find problem in uninstalling the "ad info" adware programs, you better use Revo Uninstaller to totally remove annoying program from your computer.
Image credit: google images