You want your vacation pictures to look more beautiful. Then do this, make your photos look awesome before uploading your pictures in Facebook or in email.  Image editing tools like Photoshop can help you but it sometime overkills for simple enhancements moreover you need to understand all curves and levels to fix the photos.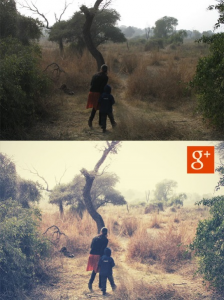 Here is the simple solution to quickly fix your picture and make them look awesome with a click by using Google plus photo editing tool. It also has Instagram like stylized borders and filters.
Comparing to other image editors Google plus photo editing tool is really awesome tool. In this tool we have an auto enhance mode which finely tunes our photos automatically. It is to us, it fixes all the common flaws in our pictures, no need to click anywhere.
There is one more good thing in this tool is, it preserves our original pictures so we can always relapse changes or you can apply different effects to your photos. No need to upload the files again.
All you have to do is just upload the picture to Google plus confidentially – edit them online – download the improved picture with a click.
There are few image editing apps like Picozu, picmonkey and pixlr touch-up which works offline too. But it was not so impressive like Google plus photo editing tool.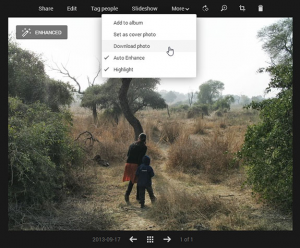 How to use Google plus image editing tool?
Login to plus.google.com – click "upload photos" key. Now you drag and drop photos from desktop to browser to upload them to a new Google plus album.
After uploading the photos. Click "done" button. Now Google + ask you to tag any faces found in the photos , just choose "skip tagging" . Now again Google + prompt you to share your photo album, just choose "skip" key.
Now open the album where you uploaded recen photos. Now click on any picture you will find that Google plus has already auto enhanced or fixed that picuture.
You can also edit manually. T save edited photo choose "more" then down load photo.
Image credit: Google images