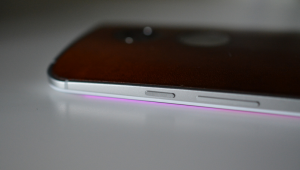 Incoming call color on your phone:
Samsung's novel Galaxy S6 Edge has wonderful features and there is one of calls is whenever you place your smartphone face-down, you can watch attractive and soothing color displaying when you receive a call.
If you like that feature then here good news for you, XDA developer has created an app which works alike to that.
You can get the shining colour on any Android 4.1+ smartphones with the help of Edge color app . You can also set your beloved shining color for incoming calls or you can customize it for any specific contacts.
This app is now available in Goggle play store for download. If you want, just give a try and enjoy.